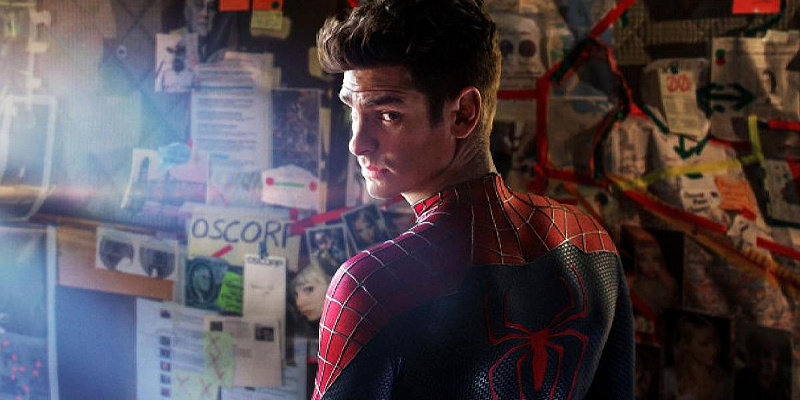 Andrew Garfield first got his turn to play everyone's favorite web-slinging superhero in 2012′s The Amazing Spider-Man. The 39-year-old actor's suited up as Spider-Man twice more since then – once in The Amazing Spider-Man 2 in 2014 and then yeas later in 2021′s Spider-Man: No Way Home. In the latter, he played one of three Peter Parker alongside fellow actors Tobey Maguire and Tom Holland.
Andrew opened up about the role and how he felt while auditioning to embody such an iconic character in a new book Marvel is publishing. Marvel is gearing up to drop a new book called Spider-Man: No Way Home: The Official Movie Special, which features interviews with returning and new cast members.
In a teaser, Andrew shared his thoughts about the audition process for The Amazing Spider-Man. "I thought, 'How cool would it be to fulfil some weird version of a childhood dream,'" he said of the opportunity. "So, of course, I auditioned and didn't really think much of it in terms of [if] I would get it or not." It got more real when he was invited back for a screen test.
"I suddenly thought, 'This could happen. This could be a thing that will change my life." Obviously, that created conflict in the sense of, 'Do I want to be that recognizable? Do I want to take on this responsibility?' But then, of course, I did want to! So I decided to screen test and throw my hat in the ring," he recalled.
Andrew continued, noting that he was "really nervous" at that point. However, he managed to find a way to control his nerves. "I gave myself an acting adjustment, I suppose, which was: you're a 15-year-old and you're making a Spider-Man short film with mates," he explained. "All the crew are friends. There's no pressure. You get to make it up as you go along, and it's about the joy of being this character."
He added that the decision made it so that he "was able to trick my ego to be occupied in a corner. I convinced the part of me that puts pressure on myself that it wasn't needed and that we were just gonna go and have a laugh. I think that meant I was able to show up fully and be really present and have a good time. I worked hard at it, but then it was just about throwing it away and seeing what happened."
Spider-Man: No Way Home: The Official Movie Special will be released on February 28.