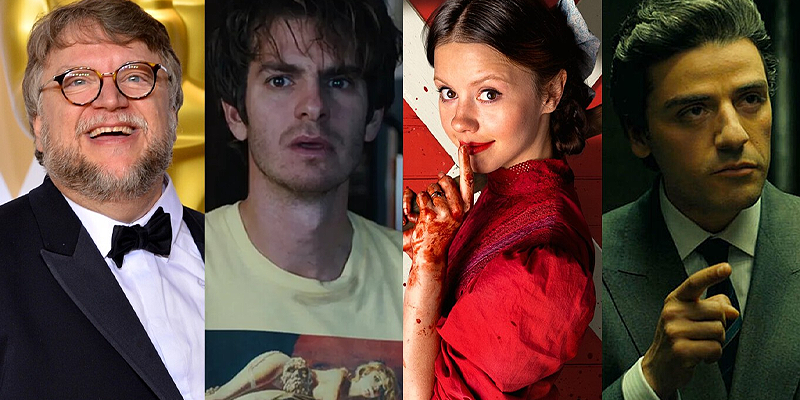 One of the biggest upcoming Netflix movies we know about is a new horror from director Guillermo del Toro. Known as Frankenstein, Dr. Frankenstein, or more recently, Prodigal Father, here's what's known so far about the upcoming Netflix movie.
Let's quickly rewind to bring you up to speed. Since 2020, Guillermo del Toro has worked exclusively with Netflix under an overall deal. He's produced two major titles for the streamer thus far, with the Oscar-winning Pinocchio and the anthology horror series Cabinet of Curiosities (both released in 2022). In early December 2022, in a chat with the Variety Awards Podcast, Guillermo del Toro told them about his next project, saying:
"Well, I'm working on a monster movie; I cannot say the title because it may change, and I could end up making something else. But right now, I'm writing and designing. And we have for the last couple of years. Hopefully, it'll be next, but anything can happen."
Fast forward a few days, and we first unveiled that the monster movie at Netflix would be Dr. Frankenstein with Deadline, then confirming the project shortly afterward.
According to our intel, Netflix first optioned Elizabeth S. Wrightson's Frankenstein in March 2022. This is optioning the visual representation that Bernie Wrightson developed for the character who sadly passed away in 2017. The project has been in development in multiple locations before landing at Netflix, with Del Toro talking about the project as far back as 2008. Gary Ungar and J. Miles Dale are producing the project, with Dan Laustsen serving as director of photography and Robin D. Cook and Denise Chamian casting the project. Jason Young is spearheading the project at Netflix.
Del Toro officially acknowledged the project himself at the Pacific Rim 10th Anniversary IMAX 3D Event in early October 2023, telling Collider:
"I'm doing Frankenstein. We're working on it, we start shooting on it in February. It's a movie I've been wanting to do for 50 years since I saw the first Frankenstein and I had an epiphany and is basically a movie that requires a lot of growht and a lot of tools that I couldn't have done 10 years ago, 20 years ago and now I'm brave or crazy enough or something and we're going to tackle it."
The follow-up Deadline article states that Andrew Garfield (tick, tick… Boom!, The Amazing-Spiderman) and Mia Goth (Pearl, X) were both in talks to star. They're now confirmed. Garfield will be playing the role of the Doctor, and Goth will be playing the role of the Bride.